As an independent advisor with a solid track record, we work hand in hand with senior leaders to strengthen their organization's internal and external stakeholder engagement throughout Merger & Acquisitions.
At Corporate Diplomat, we are exclusively dedicated to managing communications for Merger & Acquisitions and focus on the corporate middle market and private equity firms for deals lacking dedicated in-house communications resources.
As each deal is different, we adapt to the context and needs of our clients to custom make our work. We believe that people make a great difference to maintain an organization on track during periods of disruptive change.
Our independence places us well to avoid conflicts of interest and we maintain confidentiality as a standard.
Working in close cooperation of with a pool of specialized experts, we bring together bespoke partners to provide our customers with exactly the support they are looking for, 24/7.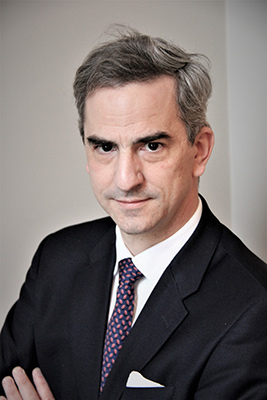 Louis de Schorlemer set up Corporate Diplomat, a consultancy dedicated to managing communications for Merger & Acquisitions, in 2017. Passionate about family businesses and private equity, he led on numerous transactions across Europe, North America and the Middle East. He works with senior leaders to strengthen their organisation's internal and external stakeholder engagement and develops leadership focus on values and culture.
Louis serves on the Supervisory Board of Villeroy & Boch and is on the Advisory Board of Lift Me Off, a start-up enabling in-orbit satellite servicing. He was a non-executive director of Gault & Millau.
Louis holds a masters' degree in global marketing communications and advertising from Emerson College and a master's degree in business administration (MBA) from Vlerick Business School. He is the Vice-Chair of the Stakeholder Insight and Analysis Working Group of the European Association of Communication Directors and member of the Board of the Association Luxembourgeoise du Diabète.
louis@corporate-diplomat.com
Gontran de Dorlodot joined Corporate Diplomat as Project Manager after returning from Vietnam, where he led on business development for Belgo, a Belgian-style micro-brewery in Saigon. He focussed on building brand awareness and set up the national distribution network. Prior, he worked at Cogecall, a provider to Q8, in a customer service role.
Gontran holds a Master's degree of Business Economics in Accounting and Financial Management from the Katholieke Universiteit Leuven and a Bachelor's degree, bilingual program French-Dutch, in Economics and Management from Université Saint-Louis, Brussels.
He is passionate sportsman and committed to the NGO Oncle Michel, supporting women and children in Congo.
gontran@corporate-diplomat.com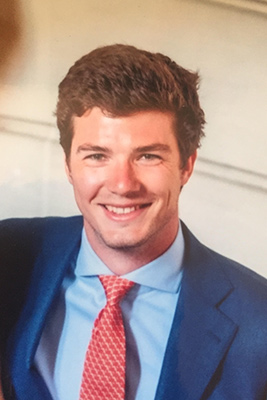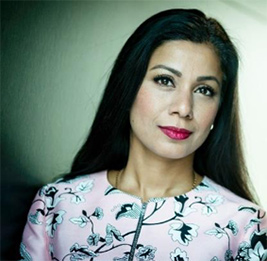 Renu Hanegreefs-Snehi is a renown international brand and reputation management specialist advising Corporate Diplomat on branding during mergers and acquisitions.
Martine Prim-Schiltz is a strategic, creative and passionate marketeer and communications leader.
As a senior marketing and communications practitioner, she has always evolved within an international environment and contributes with significant experience from operating in complex matrix organizations. She brings over 20 years of experience from blue chip environments in employer branding, creating unique customer experiences, and driving growth in markets across the globe.
Martine spent most of her career with Accenture as Global Marketing and Communications Lead, having gained previous experience with MasterCard and PorterNovelli.
Martine graduated with a European Tri-National Master, Master of Arts in International Business (De Montfort University, UK) DESS en Affaires Internationales (Université de Savoie, France) and Fach-Zertifikat in Internationalem Management (Fachhochschule des Saarlandes, Germany). More recently, she obtained her diploma in Digital Marketing and Communication from ICHEC Business School.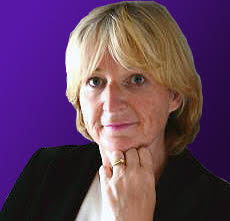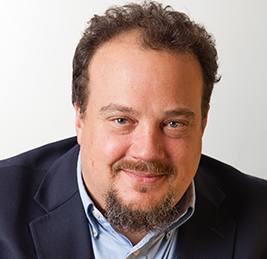 Mike Klein is a former IABC chair in Europe, Middle East and North Africa, he brings over 20 years of experience in the field across Belgium, Denmark, Germany, Great Britain and the US, working with companies such as Cargill, Shell, Maersk Oil, Veon and most recently running his own consultancy practice, Changing The Terms.
Mike is a well-known and respected figure in the global internal communications community, who brings a wealth of experience in research, strategy, writing, and in understanding the role of internal influencers in large organisations.
Mike has obtained an MBA, in Organizational behavior and Marketing from London Business School.